The Saturday Club presents
United States Air Force Band of the Golden West Spring Concert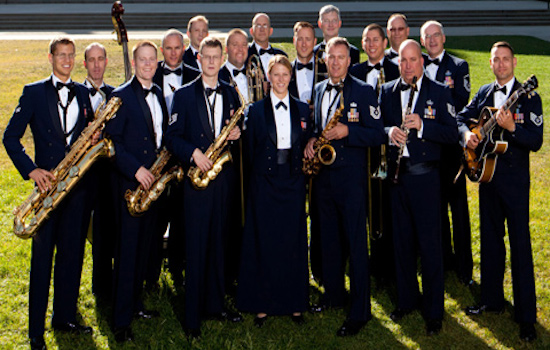 The United States Air Force Band of the Golden West is the only active duty Air Force band west of the Rockies. The Commanders Jazz Ensemble is comprised of 47 talents and versatile Airmen-muscians. In addition to performing for civilian communities throughout the states of California, Washington, Oregon, Idaho, Nevada, Arizona and Utah, the band supports 13 Air Force Bases, 8 Air Force Reserve Wings and 6 recruiting squadrons in over 250 annual performances for 1.5 million listeners.
Tickets to the USAF Band of the Golden West Spring Concert are free but required.
Tickets will be made available to the public on Saturday, March 3rd at 9AM at the Box Office. Please limit 4 tickets per person. 
Everyone attending an event at VPAT, regardless of age, must have a ticket to gain admission. 
Saturday, April 15, 2018
/ 3:00PM
/ Tickets: Free