Kerry Irish Productions, Inc. presents
The Heart of an Irishwoman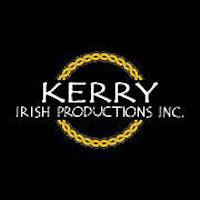 THE HEART OF AN IRISHWOMAN
February 4, 2018
The passion of it all: love, loss, longing, courage, victory, hilarity, Mother Ireland, the emigrant mother, the fiercely strong, courageous women who have inspired some of Ireland's greatest writers. Irish actor Sheelagh Cullen in a tour de force performance along with Katherine Trimble (singer) and Bella Issakova (violin), take us home to the heart of great Irish women in a wonderful afternoon of literature, song and music! From the producer of An Irish Christmas. Not to be missed!
Fantastic…heartbreaking….wonderful…."
Congratulations to you and your amazing women artists! I was honored to have the Bowers present the premiere of this show" Nancy Warzer-Brady, Vice President of Education, Bowers Museum
Everyone attending an event at VPAT, regardless of age, must have a ticket to gain admission. 
Sunday, February 4, 2018
/ 2:00PM
/ Tickets: $38.00 - $44.00