Solano Youth Theatre presents
Mulan, Jr.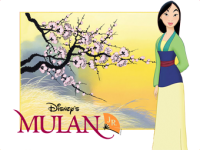 Solano Youth Theatre (SYT), a division of Young Artists Conservatory of Music, presents Mulan, Jr.
Based on Disney's Oscar-nominated film, Disney's Mulan JR. is a heartwarming celebration of culture, honor and the fighting spirit. With hit songs and a story packed with action, humor and heart, Disney's Mulan JR. brings ancient China to life with a modern sensibility.
SYT Early Release (families) tickets go on sale September 12 directly through the Box Office at 707-469-4013.
General On Sale begins October 10.
YACM Member? Contact the Box Office for your discounted tickets!
Friday, November 11, 2017
/ 7:00PM
/ Tickets: $16.00 - $21.00
Saturday, November 18, 2017
/ 1:00PM and 7:00PM
/ Tickets: $16.00 - $21.00