Jack Wright's Tribute to Neil Diamond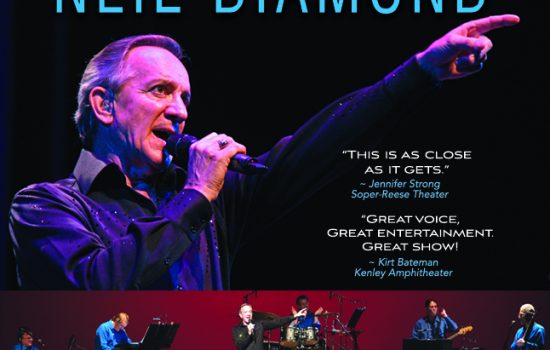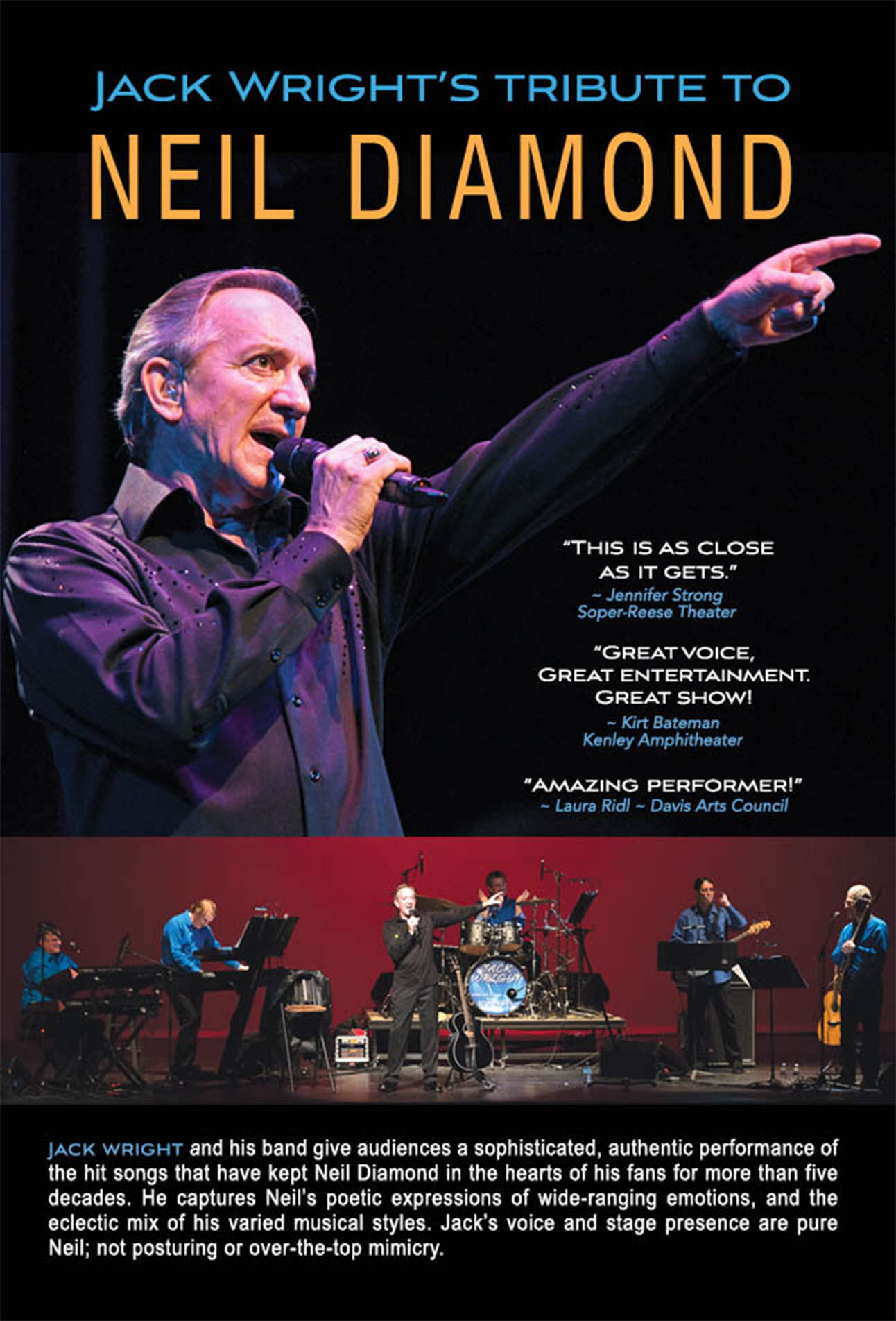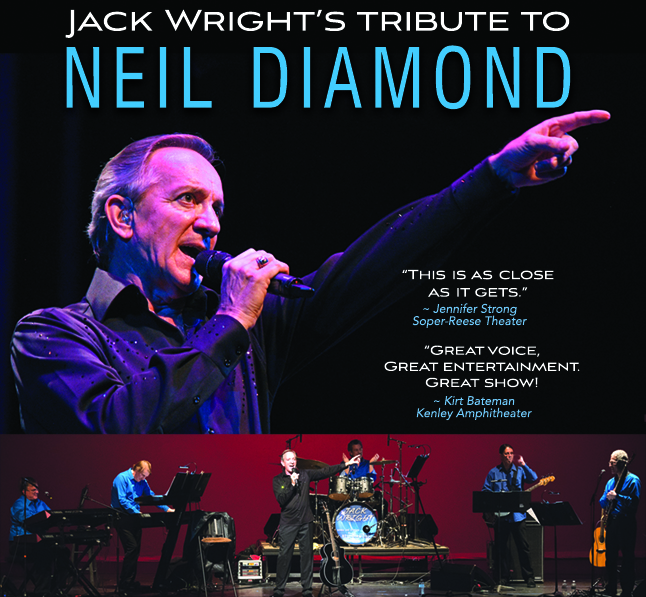 Jack Wright's Tribute to Neil Diamond is a sophisticated, authentic performance of the hit songs that have kept Neil Diamond in the hearts of his fans for more than five decades. Jack Wright captures Neil's poetic expressions of wide-ranging emotions and the eclectic mix of his varied musical styles. His natural voice and stage presence are pure Neil – no posturing or over-the-top-mimicry.
And it goes beyond the music with the sharing of stories about Neil's life and explanations of his sometimes complex and complicated lyrics. He interprets the songs the way Neil must have felt when he wrote them, and he connects with his audiences the way Neil always has, while making the songs his own.
See the show preview video and ticket link at: www.jackwrightshow.com
"This is as close as it gets!"​ ~ Jennifer Strong – Soper-Reese Theater​​
"Great voice.  Great entertainment.  Great team.  Great show!" – Kirt Bateman, Executive Director, The Kenley Amphitheater
"Absolutely Awesome! Pure joy! ~ Judy LeBeau – Theater Artists Studio
"Amazing performer." ~ Laura Ridl – Davis Arts Council
Everyone attending an event at VPAT, regardless of age, must have a ticket to gain admission. 
Saturday, October 21, 2017
/ 7:00PM
/ Tickets: $35.00 - $45.00