Emmet Cahill: Irish Songs & Stories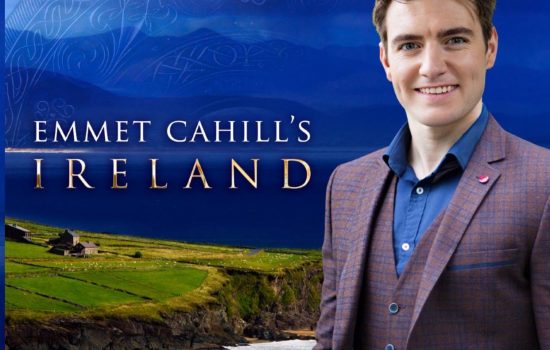 Emmet Cahill: Irish Songs & Stories 
*7:30PM show has been cancelled. 
Award-winning Irish tenor, Emmet Cahill, returns to VPAT in 2018!
Emmet Cahill, Irish tenor and principal vocalist with the world-renowned Irish music show, Celtic Thunder, will present two concerts of many of his favorite songs and share his stories of growing up in Ireland.
A portion of the ticket price at the 2:00 show will go to help build the Northbay Ringers Handbell Choir. The 2:00 show will also include two dances, by the Vacaville Irish Dance Company and a solo by local tenor, Jeremy Kreamer, as well as a couple of duets with Jeremy and Emmet. 
Emmet's talents have been recognized both at home and abroad. He has enjoyed success as a multiple prize winner in various competitions across Ireland, the RIAM 'Promising young singer of 2010', the 'John McCormack Young Tenor Award', as well as being voted 'Tenor of the year' in 2013 by The Irish Music Association in the United States, in recognition of his performances on stage. He also performed in stage productions at The National Concert Hall as well as The Gaeity Theatre, Dublin. He will make his debut at Carnegie Hall, on March 16, 2018.
In addition to performing selections from his debut album, Emmet will sing Broadway favorites, movie hits, and folk classics. 
Tickets: $25 – $45
Limited concert Meet & Greet tickets available for $45 to the evening performance can be purchased online or through the Box Office. Meet & Greet tickets grant you early access to a reception with Emmet Cahill and premium seating for the show! Please note, no additional ticket needs to be purchased with the Meet & Greet for the performance since a seat is included in the price. Doors open at 12:30P for Meet & Greet ticket holders!
Everyone attending an event at VPAT, regardless of age, must have a ticket to gain admission. 
Saturday, February 24, 2018
/ 2:00PM
/ Tickets: $25.00 - $45.00