Starbright Entertainment
Creedence Clearwater Revival Tribute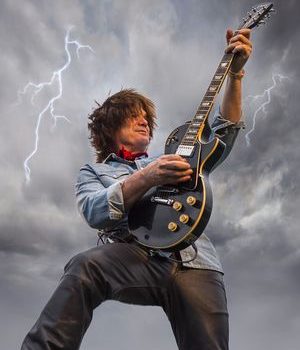 Starbright Entertainment Presents A Tribute to Creedence Clearwater. The presentation by Randy Linder and his band as a tribute to Creedence Clearwater Revival is second to none. They have entertained audiences from California to New York with the beloved hits that came from CCR between the years of 1968 and 1972 and a few of John Fogerty's solo hits. Randy has been in the music business since 1968 and has attained National and International status since developing this salute to John Fogerty and CCR in the year 2000. Past performances include several Las Vegas engagements, shows in Guam and a show in Mexico with an enthusiastic audience of 14,000 CCR fans.
"Of My Top Five Tribute Shows in thirty years, Randy is #1" Mark Allen, Cascade Theater Redding, CA

Everyone attending an event at VPAT, regardless of age, must have a ticket to gain admission. 
Saturday, September 29, 2018
/ 7:30PM
/ Tickets: $32.00 - $41.00