A Musical Showdown
Beatles vs. Stones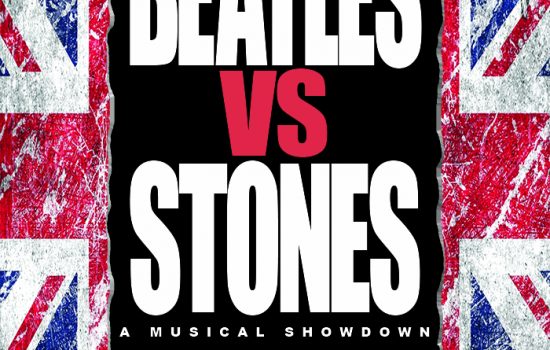 Pre-Sale Tickets begin at noon, June 13 – June 26. 
Use code BEATLES for 25% discount!*
*Please note that once you enter the correct discount code, you must select the discounted price. Discounts cannot be applied after an order has been finalized. If you have questions or concerns, please contact the Box Office at 707-469-4013 before finalizing your order.
The two greatest rock 'n' roll bands of all time face off as VPAT hosts the nationally touring show, Beatles vs. Stones – A Musical Showdown. Taking the side of the Fab Four is Abbey Road, one of the country's top Beatles tribute bands. With brilliant musicianship and authentic costumes and gear, Abbey Road plays beloved songs spanning the Beatles' career. They engage in a musical "showdown" of the hits against premier Stones tribute band Satisfaction – The International Rolling Stones Show, who offer a faithful rendition of the music and style of Mick Jagger, Keith Richards and the bad boys of the British Invasion.
Catch a sneak peek of the show!
Abbey Road's "In My Life – A Musical Theatre Tribute to the Beatles" played to capacity crowds at VPAT in 2013 and 2014.
www.facebook.com/pg/beatlesvsstones
Saturday, October 28, 2017
/ 7:30PM
/ Tickets: $40.00 - $50.00